Back to Back Issues Page
s Power Tips Newsletter
December 09, 2008
Dear I hope you enjoy our issue this month!

Thank you for subscribing to our self help newsletter

INDEX:
One Minute Tip
Power Quotes
Tips for your Happiness
Tips for your Health
Tips for your Prosperity
Sponsored Resources
Editor's Note / Humour / new free books
One Minute Tip:
The Grass is NOT Greener!
Too many times, people get tired of working on the relationship they are currently in and feel that by moving on to another person, they will find greener pastures. This is just not the case. What happens is when you move to another person, things are fresh, new, and exciting just as they were in the beginning of your current relationship.
Within time, that relationship will also start experiencing differences and bumps in the road. Unless you are being abused or your mate is doing something illegal or completely irresponsible, perhaps the efforts you would put into starting a new relationship would be better spent fixing the one you have.
Power Quotes:
PARADOX OF OUR AGE
We have bigger houses, but smaller families
More convenience but less time.
We have more degrees but less sense,
More knowledge but less judgment,
More experts but more problems,
More medicines but less healthiness.
We've been all the way to the moon and back
But we have trouble crossing the street to meet the new neighbour.
We built more computers to hold more information
To produce more copies than ever, But we have less communication
We have become long on quantity
But short on quality.
These are times of fast food
But slow digestion,
Tall man but short on character,
Steep profits but shallow relationships.
It's a time when there is much in the window
But nothing in the room.
– H.H. Dalai Lama

Tips for your Happiness:
Work and Home Do Not Mingle
How many times have you heard this? It is true. While sharing experiences about your day with your mate is perfectly normal, living your work at home is not.
If you have to bring work home, set a specific amount of time it will take you to complete, let your mate know, and then when quitting time comes, quit!
It is important to separate the two parts of your life and keep you work at the job, and when at home, pay attention to your mate and/or family.
12 Creative Ways To Recycle Your Christmas Cards
Don't throw your Christmas cards away! There are so many creative ways to use your Christmas cards, many of which you can do with your kids. We have brought together some ideas below.

Christmas jigsaw game:
Make a Christmas jigsaw game. Gather 10-20 cards and cut each one into 3 or 4 pieces, using straight lines. Shuffle them up and lay them out on a flat service such as a dining table or the floor – then put them back together again! Store the cards in a shoebox for next time. This is fun on a quiet family evening at the beginning of the season as it helps to get everybody into the Christmas spirit!

Christmas tree ornaments:
Make cinnamon stick ornaments for the Christmas tree. Wrap a small bundle of cinnamon sticks together with a pretty ribbon tied in a bow (leave a loop for hanging). Using a small dab of glue, attach a pretty shape cut from a Christmas card with pinking shears to the centre of the ribbon bow to finish the ornament off. These look pretty and smell delicious too!

Scented sachets:
Make scented sachets to give as gifts or fragrance your own home. Simply glue the bottom and side edges of the card together and then slip a small amount of potpourri (or a cotton ball on which you have dropped a little Christmas essential oil) into the space. Use a hole punch to make two holes on the top edge, through which you can thread a pretty ribbon before tying a bow. If you leave a loop in the ribbon, the sachets can be hung on door handles, coat hooks or radiators (the heat will help to release the scent, but it won't last as long) to create a welcoming, Christmas atmosphere.

Christmas mobile or "string" :
Cut shapes out of the cards in matching pairs. Hearts work nicely, as do simple Christmas tree shapes and even plain squares and circles. Stick the cards back to back and laminate them, then punch a hole in them and use to make a colorful and child-friendly mobile or "string" to decorate next year. You could add to this every year. As a variation, you could back each shape with a plain-colored piece of card or construction paper and write on it the date and name of the person who sent the card.

Christmas card game:
Cut playing-card shapes out of the cards, stick a piece of plain card over any writing if necessary, and use to make a Christmas game or quiz for your children to play next year. Laminate to protect.

Gift tags:
A traditional activity, but one which never fails to amuse the kids, is making gift tags for next year's presents. Use pinking sheers, a hole punch, and leftover ribbon

Gift bags:
Make gift bags for next year by saving smart paper bags. Cut a nice shape out of each card and stick it to the front of the bag (covering any shop labels if necessary). Sometimes one Christmas card will yield many different bag decorations! Add a little ribbon bow just above the card and wrap your present in tissue paper before putting it into the bag. This looks lovely with brown paper bags and tartan ribbons.

Miniature Christmas cards:
Some Christmas card designs can be cut and folded into miniature Christmas cards for the kids to give next year, or for decorating the dolls house.

Christmas screensaver:
Scan your favorite cards into the computer – and some of your favorite messages from inside the cards as well – and make them into a Christmas wallpaper or screensaver with a photo program. Children love this and it is a great memento if you do it each year.

Lacing card:
Cut out the pictures on the larger cards, punch holes around the edges with a hole punch, add a shoelace or brightly colored yarn (with sticky tape wrapped around the ends) and you have a cheerful and cheap lacing card for little ones. If they are particularly popular you could laminate them to make them last longer.

Christmas confetti:
Make some Christmas confetti to use next year (scatter it on the Christmas table, or put a pinch inside your Christmas cards and gifts!) Use either a plain hole punch or a special Christmas one (both together look great) and choose the most colorful areas from each card to cut. Gold and silver looks very effective, especially mixed in with red and green. Small scraps of leftover wrapping paper can be used too. You can keep the children busy with this for hours!

About the Author: Lindsay Small is the owner of Activity Village, packed full of fun and educational activities for kids. Do you have children aged 2-10? Visit http://ww.ActivityVillage.co.uk to find free kids crafts, printables, educational resources, worksheets, coloring pages and puzzles, jigsaws, Sudoku for kids and much more!

7 Great Reasons to Dance
When it comes to dance there are plenty of wonderful reasons that people elect to dance. The fact remains that far too few of us manage to incorporate dance into our lives nearly as much as we should. There are many wonderful reasons to dance and they do not all require copious amounts of alcohol and someone with a video camera poised for America's Funniest Home Videos greatness.
Below I will suggest 7 great reasons to incorporate dance into your life as often as possible. I hope that you will take some of these to heart and find a few reasons of your own to dance more often.
Love There are few greater reasons to dance than to show your love for your partner. You do not have to limit your dancing to your wedding night or an evening out with friends. All you need to dance with the one you love is some good music and a little bit of floor space. Dance while you prepare dinner, wash dishes, or just because it's raining outside. But dance with the one you love and do it often to keep those flames burning.
Joy We always hear people talking about dancing for joy but how often do we really see that happen? What a shame it is that we actually take so few opportunities to dance in our society. Dancing is an outward expression of joy that is almost always infectious. Share your joy with the world and you just might find they will dance along with you. Even if they do not, you should at least be secure in the fact that at this moment in time you are much happier than they are.
Fun When is the last time you've danced? Was it fun? I have found very few people (well other than young boys) who did not have any fun while dancing. The truth of the matter is that dancing is fun. Whether you are line dancing or trying the Tango it is great fun to dance.
Flirting What a wonderful way to flirt dancing can be! If you haven't tried it with the one you love, there is no time like the present to do so. Find some great fun and flirty music and dance for the one you love. If you're really lucky, you might even convince them to join in.
To Make Your Children Laugh Really, there is no better reason on the earth than this to dance. My kids love to see me dance the moves that were popular back when dinosaurs roamed the earth and share their more modern moves with me. It's a great way to enjoy your children before they decide your evil or during those rare moments when you may be on the verge of neutral in their opinions.
Fitness While dancing does a lot to lighten the mood and raise your spirits it can also help your heart in other ways as well. Dancing is a great way to get up and moving that doesn't feel as though it is really exercise. This means that you can help your heart by dancing a little while every day. The longer you dance, the better you will feel and the healthier your heart will become.
Meet New People If you decide to take lessons for dancing, you will find that you have the ability to meet a bunch of great new people. Dancing is a great way that many people are discovering to have fun and stay fit. This means that more and more people are joining local dance classes for these very reasons. You might develop some lifelong friendships through your dance lessons that you would have missed out on otherwise.
Of course there are many more reasons that different people take up dance. In fact, you may find an all-together different reason to take up dance for yourself. Whatever your reason you decide to dance, do it often and have fun in the process.
Tips for your Health:
Spouses get more alike
If your husband or wife becomes ill, better see your doctor. Studies published in the British Medical Journal show that if one partner is ill, depressed, or has an ulcer, the other is twice as likely to have the same problem as one with a healthy spouse.
Couples frequently have high blood pressure, high cholesterol, and asthma. They are exposed to the same diets and allergens.
But ulcers, for example, are caused by a bacterium that is not contagious. In some cases, there is no explanation.
How to Stop Excessive Drinking and Start Being Sober
Excessive drinking is one of the many problems people face in the world today. It is indeed a serious problem as it can lead to serious consequences such as accidents, family problems, health problems and even death. Fortunately it is possible to stop excessive drinking. Here are some tips to become sober and stop being an alcoholic:
1. Know why you drink excessively in the first place. There are many reasons people become alcoholic, but most excessive drinkers don't really know why. Investigate your life and figure out why you drink. It is because of a problem? Is it because you just enjoy drinking so much? Identify the cause, and through this you can address the issue.
2. Make a plan to quit. You have to set a definite day when you want your excessive drinking to end. It will be easier to reach a goal if you have a goal to meet. Be realistic when setting the date, if you set it too early you might easily break it because it is too soon. If you set it too late you might put off the steps to becoming sober. Make a reasonable deadline.
3. Find support from others. It is easier to achieve something if there are other people to support you. This way there will be people to remind you if you are starting to drink again. At the same time there will be people to cheer you whenever you manage to stay sober.
4. Try to replace drinking with other behaviors. Sometimes you just drink to waste time, why not do something else instead. You can play video games, knit, or play the harmonica. If you are preoccupied with something, you will be less likely to drink. Do something where you have to use your mouth so that it will be too busy to drink.
5. Take note of your progress. This will help you evaluate if you are achieving your goal. If you have been becoming more sober, you can congratulate yourself. If you don't seem to be improving then you might consider doing something else or something more to combat your excessive drinking.
Excessive drinking is a serious problem but it's not one that is impossible to solve. By knowing simple steps on how to stop this problem, you may soon say hello to sobriety.
ALTERNATIVE TREATMENT FOR YEAST INFECTION
By Tess Thompson
The initial phase of yeast infection starts mostly with digestive problems like gas, flatulence and bloating. These symptoms occur during the stage of conversion of the yeast into the fungal form. If it is not checked at this point, it creates fissures in the walls of the intestines to permeate and spread thorough out the body. Candida symptoms can potentially change from superficial infections to chronic skin infections like psoriasis and ultimately become systemic and affect the entire body including the brain.
The presence of Candida is kept to its minimum levels by friendly bacteria. The factors that contribute to the growth of Candida include antibiotic overuse, diet that contains high amounts of sugar, carbohydrates and acidic foods.
Conventional medications only provide temporary relief from superficial symptoms like vaginitis, (inflammation of the vagina) skin rashes and gastric problems. They simply kill the yeast once but do not address to the basic problem. As Candida is always present in the body in its benign form, the moment it gets another opportunity, it starts growing and transforms again into its infective fungal form.
Alternative treatments offer Candida treatments that can restrict the growth of yeast as well as address the problems causing yeast infection. The approach of alternative medicine emphasizes the organic or functional relation between symptoms, disease, and its cause. As such they provide effective long term yeast infection treatment that ensures that Candida does not resurface.
Alternative medicine, on the other hand, insists that diet is the primary cause of Candida and it should first be changed and the colon cleansed – everything else comes after that. The health of the immune system is another area on which alternative therapies lay emphasis while treating yeast infections.
Dietary changes from commercial and sugary foods to natural foods are now part and parcel of any. Candida cure The allopathic doctor who prescribes Nystatin or other similar anti-fungal conventional drugs also insist that you change over to a natural diet and restrict your sugar and carbohydrate intake to the bare minimum. Unless diet is controlled, the possibilities of Candida recurring will always remain.
The key to inhibiting Candida is cleaning up the ultimate source of the problem – the digestive system. Avoid constipation at all costs. Drink lots of water and sufficient amount of fiber diet. If diarrhea is a problem then look for psyllium seeds. It is better to regulate bowel movements the natural way and take antibiotics only if they cannot be avoided. Garlic is a natural anti-fungal herb that also helps with constipation, gas, blood cleansing, and stimulates the immune system.
Supplementation with acidophilus is necessary to restore the balance of the intestinal flora. It will not kill yeast but restrict its growth, clean the bowels, and not let yeast grow beyond the natural limits. Yoghurt, chlorophyll rich leafy vegetables, and alfalfa promote the growth of acidophilus. Your greatest weapon against Candida is your diet and patience. Candida is unbelievably tenacious and unyielding. If you stick it out and do not let frustration run you over, you will eventually recover without having to use drugs.
EFT (Emotional Freedom Techniques) was originally designed to reduce the psychotherapy process from months and years down to minutes and hours.
From there it was discovered that astonishing physical healings also occurred. Symptoms faded for everything from Migraine Headaches to Cancer.
Complete details are given on the EFT website at www.emofree.com It often works where nothing else will.
How does a natural cure like EFT work?
Where is my free book on how to do EFT on myself?
What is Arthritis?
The word 'arthritis' means 'inflammation of joints'. It comes from two Greek words, athron meaning joints and its meaning inflammation. It is a chronic disease process. In the early stages, the whole body is usually involved and one or two joints may become completely deformed, leaving the patient handicapped and somewhat weakened.
Arthritis assumes various forms, the most frequent being osteroarthritis and rheumatoid arthritis. Inflammation is the main feature of arthritis, which is a reaction of the joint tissues to some form of damage or injury.
Arthritis signals people in a variety of ways. Joints might crack suddenly, like knees upon standing. Other joints may be stiff and creak. Maybe pain occurs, like when trying to open a jar.
Arthritis actually means "joint inflammation" and has over 100 related conditions or type / forms of disease. Left untreated, it can advance, resulting in joint damage that cannot be undone or reversed. So early detection and treatment are important.
Signs & Symptoms
Arthritis symptoms can vary depending on what type of arthritis you have. Arthritis can affect several part of the body and can be caused by several different factors. Although many of the arthritis symptoms may be similar, there are also some differences. Here are a few examples of arthritis symptoms.

Ankylosing spondylitis is arthritis of the joints in the spine. It is also known as Marie-Strumpell disease and rheumatoid spondylitis. This disorder affects multiple organs such as eyes, heart, lungs, skin, and gastrointestinal tract. Symptoms of this arthritis include: low back and hip pain and stiffness; difficulty expanding the chest; pain in neck, shoulders, knees, and ankles; low-grade fever; fatigue; weight loss. Initial arthritis symptoms are uncommon after the age of 30, although patient may not be diagnosed until after then.
Bursitis is another form of arthritis. Bursitis usually affects the hip, shoulder, and elbow. But it can also affect the knee, heel, or base of big toe. Usually this affects athletes, golfers, baseball players, or people who are out of shape and have poor posture. This arthritis' symptoms are pain and stiffness in the joint. Arthritis symptoms become worse when joint is used. The joint may also be swollen and warm to the touch.
Juvenile arthritis symptoms are similar to the adult symptoms. There is pain, swelling, and joint stiffness. Symptoms can come and go. Young children especially do not complain about their arthritis symptoms. Parents may not notice until they see their child limping, avoiding physical activity, or acting unusually clumsy.
Osteoarthritis is a degenerative joint disease which usually occurs in the older age-group. It is brought on partly by long-term everyday use. It results from structural changes in the articular cartilage in the joints, usually those which are weight-bearing such as the spine and knees.
Depending on which part of the body is affected, arthritis symptoms may vary. Most people with osteoarthritis in their fingers don't even know about it unless an x-ray reveals deterioration in the cartilage. Arthritis symptoms are standard with pain and swelling. With osteoarthritis though, even though the arthritis never goes away, the pain fades over time.
The chief symptoms of oesteroarthritis are pain and stiffness in the joints. The pain usually increases after exercise. Other symptoms include watery eyes, dry neck, leg cramps, allergies, arterisclerosis, impairment in the functioning of the gall-bladder and liver disturbances. The possible causes include malnutrition, continuous physical stress, obesity, glandular insufficiency, calcium deficiency and shortage of hydrochloric acid.
Gout is a form of arthritis where the body has too much uric acid. The symptoms of gout arthritis are intense pain in the joint (usually the big toe). It may also become red, swollen, and warm to the touch. This is a painful affliction mainly for men, about one million of them in the United States alone.
Uric acid build up, due to an internal chemical malfunction, forms crystals that get stuck in a joint and become inflamed. At times, gout can occur in the wrists, ankles, and knees. Arthritis symptoms may not come back for several years. But if crystals formed by the uric acid are left untreated, it can destroy part of the bone.
Rheumatoid arthritis is caused by an overactive immune system. Arthritis symptoms usually start out as minor stiffness and pain. It may come and go, but eventually the arthritis systems get worse and more frequent. Treatment for this is most effective if caught within the first few months.
Rheumatoid arthritis is a serious disease which affects not only the joints of the fingers, wrists, hips, knees and feet but also the muscles, tendons and other tissues of the body. The disease is due to an inflammatory process of the synovium or lining of the joints accompanied by swelling and eventual deformity.
Rheumatoid arthritis is often called the "cooked food disease" . It usually develops gradually over several months with persistent pain and stiffness in one or more joints. Ultimately the whole body is affected.
Symptoms include anaemia, colitis, constipation, gall-bladder disturbances, low blood pressure, deformed hands and feet. The condition may be caused by hormonal imbalance, physical and emotional stress, infection, severe fright, shock and injury. Hereditary factors may also be responsible for the onset of this disease.
Systemic Lupus Erythematosis (SLE) – This form of arthritis mainly affects women. It develops in the skin, internal organs and joints.
If you have some arthritis symptoms, contact your doctor. Treatments are always more effective if they are caught in the early stages. You can also get more information on arthritis symptoms from the Arthritis Foundation.
Types of Arthritis
The word 'arthritis' means 'inflammation of joints'. It comes from two Greek words, athron meaning joints and its meaning inflammation. It is a chronic disease process. In the early stages, the whole body is usually involved and one or two joints may become completely deformed, leaving the patient handicapped and somewhat weakened.
And doctors believe there are over 100 different forms of arthritis, all sharing one main characteristic: all forms cause joint inflammation.
The two most common types of arthritis are osteoarthritis (OA) and rheumatoid arthritis (RA). Although both have similar symptoms, both happen for different reasons. When joints are overused and misused, the results can be OA. What happens is that the cushioning cartilage that protects the joint breaks down, resulting in the bones rubbing together. This generally happens in the knees, but can be found in the hips, spine and hands often, too. And only in later stages will a person most often feel pain, after quite a bit of cartilage is lost.
The second type, RA, refers to the body's immune system attacking joint tissue. Still not fully understood in the medical community, this condition most often starts in a person's hands, wrists and feet. Then it advances to shoulders, elbows and hips. Similar symptoms include pain, stiffness, fatigue, weakness, slight fever and inflamed tissue lumps under the skin.
And both OA and RA generally develop symmetrically, i.e. affecting the same joints on both the left and right sides of the body. A difference in OA and RA to note is with swelling. With RA, people report "soft and squishy" swelling. While with OA, people report "hard and bony" swelling.
Another difference is that a person is more likely to develop RA if a sibling or parent had it. While a person with a history of joint damage, either an injury or chronic strain, runs a higher risk for developing OA.
What Causes Arthritis?
INFLAMMATION
Arthritic joints can be affected with inflammation when bacteria or a virus (or other undesirable element) enters the joint area or when an injury occurs. What happens is when foreign matter enters this area or the area sustains injury, white blood cells, antibodies and other natural "fighting" mechanisms automatically kick in internally to help.
These fighters cause swelling, redness and heat as the body fluid moves around. Symptoms of inflammation, one of the uncomfortable issues associated with arthritis, are redness, swelling and tender joints.
Continued Here: just go to my page on The Health Success Site and select the A to Z Health Problems Guide link to read the rest of this article.
You will be amazed what a few minutes on this site will do to improve your health and the wellbeing of your whole family.
Tips for your Prosperity:
Why you should pay off your mortgage before you retire
More Americans are quitting the workforce without retiring their mortgages. The most recent Federal Reserve survey shows that 32 percent of households headed by someone age 65 to 74 were carrying home-mortgage debt.
That could be a mistake. Consider this scenario. Two retired couples have income of $16,000 from Social Security and $24,000 from individual retirement accounts.
The couple without a mortgage would be taxed on their IRA withdrawals, but with the standard deductions, they would owe only about $600 a year in taxes, leaving them with $39,400 in after-tax income.
The second couple took out a $200,000 30-year mortgage at age 50 that costs $1,200 per month until age 80. The interest deduction doesn't help because by the 16th year of their mortgage, just $8,400 goes to interest. Added to other deductions, they will have little more than the $11,600 standard deduction taken by the first couple.
To match the first couple's standard of living, they have to make large taxable withdrawals from their IRA. The withdrawals would drive up their total income, triggering taxes on Social Security. They would need total pretax income of more than $58,000 to have the same standard of living as the first couple, and they would pay more than $4,300 in federal taxes.
Financial columnist Johnathan Clements says there's another problem with carrying a mortgage into retirement. It limits the ability to tap into the home's value through a reverse mortgage. He says the reverse mortgage is a big financial backstop for cash-strapped retirees.
To pay off a $200,000 30-year fixed-rate mortgage at 6 percent with a $1,200 payment: Add $50 a month to pay off the loan in 27 years. Add $200 a month to pay off the mortgage in 21 years. Add $500 a month to pay it off in 15 years.
Calculate your own time frame and payments to see what you could do.
How You Should Handle a Difficult Boss
Do you love your job, but not necessarily your boss? If you have a difficult boss, your first impulse may be to quit your job. Of course, the decision to quit your job because of your boss is your decision to make, but you shouldn't put your future or your finances in jeopardy because of someone else. For tips on how to handle difficult bosses, you may want to continue reading on.
One of the best ways to go about dealing with a difficult boss involves having an open line of communication, as often as possible. You may be surprised how many conflicts and problems arise from miscommunication. What you may interpret as a mean, mad, or upset boss, many actually just be the result of miscommunication.
Even if you aren't required to update or report to your boss, you may want to consider doing so. This is especially easy if you and your boss work in the same establishment.
Another one of the many ways that you go about handling a difficult boss involves keeping your opinions to yourself. As much as you want to, you will want to refrain from talking badly or gossiping about your boss. Unfortunately, many individuals, possibly just like you, do not realize who talks to who or how fast word can travel. If you and your supervisor already have a strained relationship, you will not want to make it worse with workplace gossip.
You can also try and improve your workplace relationship with your boss by extending an olive branch. You may want to go out of your way to be polite and offer assistance. For example, you may want to consider offering to work late or offer your assistance for a project that may have a tight deadline.
Also, something as simple as saying hello or acknowledging your boss may be enough to improve their attitude or demeanor toward you. You need to remember that working in management can be difficult. That is what leads many managers to have the demeanors that they have. Many feel as if they need to be professional and demanding, all at the same time.
If you have tried all of the above mentioned approaches and are still having problems dealing with your difficult boss, you may want to consider going over your supervisor's head. In most cases, you will find that your supervisor has someone that they need to report to.
While this approach may be able to help you deal with a difficult boss, it is important that you use your best judgment. You do not want to go above your supervisor with small problems, such as a rushed meeting. Issues that you may want to bring to the attention of your boss's supervisor include sexual harassment or multiple promotion denials.
Another approach that you can take involves quitting your job. However, as stated above, you may want to refrain from doing so. It is advised that you do not let another person, such as your boss, ruin your opportunity to have a good job or receive funds to pay yours bills and support your family.
Before you make the decision to hand in your resignation, it is advised that you seriously consider your decision to quit, as well as the consequences for doing so. If you are sure that resigning from your job is the best decision, you will want to do so in a pleasant and appropriate manner, no matter how you feel about your supervisor.
Sponsored resources:
Our Sponsors and Affiliates are what keep this newsletter and our website self help books, articles and resources free to you, so we appreciate your support when purchasing from our sponsors.
SICK AND TIRED OF BEING SICK AND TIRED!
Take control of your life today! Download a FREE MP3 audio message from the Masters of personal growth. Jim Rohn, Brian Tracy, Bob Proctor and more. The only thing you have to lose is your feelings of doubt, fear, worry and low self-esteem. Download it FREE today from mp3Motivators.com. Visit Here
Memory Improvement Techniques – Remember hundreds of names and recall them months after learning them. Recall complex directions step by step. Cut study time by 50% or more. Remember the facts from everything you read or hear.
"Just ONE of these Self Improvement Tips could help YOU to save more Money, make a Better Relationship, have a Healthier Body and create huge Success in Life and Business!"
Get your own Self Help Library of 280 Powerful Books only $17!
Great Christmas present, will be increasing in price to $47 in the New Year!
IT'S TIME! SIZE=4 COLOR=RED>
To get started on your own Shapeworks Nutrition Pack & improving your health today, take the first step & check out our sensational health & weight loss programs here!
Cellular Nutrition alternative health supplement

The Career Planning Guide Toolbox
Discover the Key Steps That Will Help You Plan Your Career Effortlessly

Learn everything there is to know about career planning from the bottom up, so you get it right the first time…Do you find the prospect of planning your career daunting and unmanageable? If you are one of the millions of actively seeking job hunters in the market today, you have to gain a competitive edge to get ahead.

I'm adding another two books about Interview Skills, so grab this offer now.

The Career Planning Guide Toolbox

INSTANT DOWNLOAD!

*ON SALE* to help you get the job of your Dreams in 2009… only $12 if you buy TODAY.

This package of TWELVE CAREER GUIDES will be going up to $47 in the New Year.

Introducing – 'Investing in You: The Power of Positive Thinking'
Have you been looking for a self help book that really tells you the hidden secrets?
Well look no further, you will have all your questions with clear easy to understand answers that will explain just what to do to achieve the power.
Do you need a motivating, positive thinking system to excel in your life…
If you use an effective positive and motivational thinking system like our new e-book (Investing in You The Power of Positive Thinking,) and you will be able to excel above your wildest dreams.
Motivation & Success Has Never Been This Easy To Grab!
You're just one step away from the awesome tactics you're going to master.
- Why you should never use positive thinking they way you've been taught in the past!
- How to plant seeds that blossom into amazing successes every time!
- How to predict success before you start working on a project!
- Secret ways to give yourself huge boosts in motivation & confidence in 3 seconds or less!
- Exactly why most other self improvement courses fail to perform and how you can avoid failure forever!
- How to fast track projects like never before (you'll learn how to pump out a 2 month project in just a week or two through insider action techniques).
Your learned outcome after getting this e-book is:
- You'll bear a new shine of confidence that's contagious
- You'll be succeeding beyond your wildest dreams while enjoying the process!
- Respect, Power and Happiness will finally be yours!
What are you waiting for?
Editor's notes: color=red> size=4>
How Smart Is Your Right Foot?
This is so funny that it will boggle your mind. And you will keep trying it at least 50 more times to see if you can outsmart your foot. But you can't!!!
1. While sitting at your desk, lift your right foot off the Floor and make clockwise circles with it.
2. Now, while doing this, draw the number "6" in the air with your right hand.
Your foot will change direction to counter-clockwise like your hand!!!
I told you so… And there is nothing you can do about it.
.oooO…………….
*(…. )…..Oooo..
*. (…….(…. )….
*..(_)……..) /…..
*………….(_)……
The Good Wife's Guide

An Actual May 13, 1955 Good Housekeeping article.
Have dinner ready. Plan ahead, even the night before, to have a delicious meal ready, on time for this return. This is a way of letting him know that you have been thinking about him and are concerned about his needs. Most men are hungry when they come home and the prospect of a good meal (especially his favorite dish) is part of the warmth welcome needed.
Prepare yourself. Take 15 minutes to rest so you'll be refreshed when he arrives. Touch up your make-up, put a ribbon in your hair and be fresh-looking. He has just been with a lot of work-weary people.
Be a little gay and a little more interesting for him. His boring day may need a lift and one of your duties is to provide it.
Clear away the clutter. Make one last trip through the main part of the house just before you husband arrives.
Gather up schoolbooks, toys, paper, etc. and then run a dust cloth over the tables.
Over the cooler months of the year you should prepare and light a fire for him to unwind by. Your husband will feel he has reached a haven of rest and order and it will give you a lift too. After all, catering for his comforts will provide you with immense personal satisfaction.
Prepare the children. Take a few minutes to wash the children's hand and faces (if they are small), comb their hair, and if necessary change their clothes. They are little treasures and he would like to see them playing the part. Minimize all the noise. At the time of his arrival, eliminate all noise of the washer, dryer and vacuum. Try to encourage the children to be quiet.
Be happy to see him.
Greet him with a warm smile and show sincerity in your desire to please him.
Listen to him. You may have a dozen important things to tell him, but the moment of his arrival is not the time. Let him talk first – remember, his topics of conversation are more important than yours.
Make the evening his. Never complain if he comes home late or goes out to dinner, or other places of entertainment without you. Instead try to understand his world of strain and pressure and his very real need to be at home and relax.
Your goal: Try to make sure your home is a place of peace, order and tranquility where your husband can renew himself in body and spirit.
Don't greet him with complaints and problems.
Don't complain if he's late home for dinner or even if he stays our all night. Count this as minor compared to what he might have gone through that day.
Make him comfortable. Have him lean back in a comfortable chair or have him lie down in the bedroom. Have a cool or warm drink ready for him.
Arrange his pillow and offer to take off his shoes. Speak in a low soothing and pleasant voice.
Don't ask him questions about his actions or question his judgment or integrity. Remember, he is the master of the house and as such will always exercise his will with fairness and truthfulness. You have no right to question him.
A good wife always knows her place.
Okay Ladies… when you stop laughing long enough to pick yourself off the floor forward this to all the women you know so they can have a good laugh too!
And Guys…these days are long gone! So don't even wish…..LOL!!!!!
ps I knew there was a reason I never read Good Housekeeping !!!!
Get your fr'ee ebook downloads here –size=4 color=red>
Our free Health Success Reports are each available for you to download when you subscribe to receive them and their 7 part eCourse. You can unsubscribe at any time, but we are sure you will want to receive all the email lessons of these informative ecourses.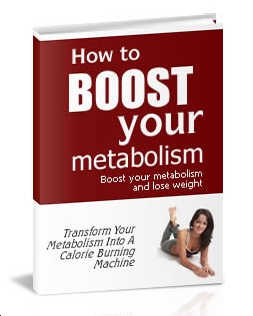 Free Report Reveals "How to Boost your Metabolism"
See how easily you can transform your metabolism into a calorie burning machine!
Click the link above or book cover to get your free Report & eCourse today!

Remember to visit the site for your free ebooks Some Classics have been added for "general" story books as well as our self help library, so there are now OVER 160 free ebooks to choose from!
Just go to: free self help books download page
Ancient Celebrations Of The Christmas HolidayBy Dominic Ferrara
Christmas may very well be the oldest holiday that is shared across the many cultures of the world; it is traditionally celebrated during the winter season (or even the warm summer season if you count Australia, where Christmas is celebrated as an official holiday).

Before Christmas was celebrated, people were finding time to celebrate in Europe during the winter holiday before the birth of Jesus Christ ever even occurred!

The Winter Solstice has always been a time to celebrate and rejoice; it is celebrated on December 21 in the northern hemisphere and it was after the Winter Solstice that the worst part of the year was behind them. It was at that point during the year that the days began to get longer, giving the people more time to spend outside on their crops and tending to their animals.

In Scandinavia during the Winter Solstice, men and their sons used to go in to the woods to cut a tree down. After the tree had been felled, a nicely sized log was cut out of it, and the men would carry the log back to the home. This log was dubbed a Yule Log, and the Yule log was burned in the fireplace. The entire time the Yule log burned, the family would feast.
Often times the Yule log might burn for a whole twelve days! Of course, as the Yule log burned it sent sparks out of the hearth and as the sparks flew out of the fire place, the family would count the sparks and each spark stood for a farm animal (a cow, a goat, a pig, etc) that would be born on their property that year. It is important to note that farm animals were signs of wealth back then.

Saturnalia is a celebration of the Winter Solstice that occurred in ancient pagan Rome. Saturnalia was celebrated in honor of the god of agriculture, who was named Saturn. During the time of Saturnalia, the entire Roman empire is in a state of social disarray. Servants and peasants spend time with and celebrate the holiday with people of higher classes, which was a rarity back then.

The Saturnalia festival in itself can last as long as an entire week in Rome. During that time, people rejoiced all over the country of Rome. The phrase 'eat, drink, and be merry' was played out to its fullest. Shops and businesses are closed during the Festival of Saturnalia. Following the first week of Saturnalia, the festival itself usually ends, but the Saturnalia period itself does not end.

In addition to Saturn, the Roman god of agriculture, the Romans also worshipped an infant type god named Methra, who was carved out of a rock. On Mithra's birthday, people also rejoiced, just as they did during Saturnalia. The day of this rock god's birthday was one of the most sacred days of the year for the Roman people. It was a time for celebration and togetherness, and for family.

About the Author: This article was presented by http://www.christmas4fun.com

Night Before Christmas free kids picture book
Do You Know the Path to Success?
Get your Dream Job in 2009!
Career Planning 101 Has the Information You Need to Get Your Career Headed in the Right Direction
Use this mini toolkit to help you navigate the different phases of the career planning process.
Make the most of your career planning and ensure your success!
This checklist is designed for:
• Anyone interested in identifying their hidden talents and abilities and matching them to the perfect job.
• Anyone that wants to avoid costly errors during the job planning process.
• Anyone interested in expanding his or her horizons to reach their highest potential!
• Students that want to plan their career the moment they start school.
• Students interested in finding a major that will match their ideal career.

Click here for: "Career Planning 101"
Download free report! No sign up required, right click on link below to download Get Credit – Get Control!
Thank you for joining us this month, I hope that you have found some extra motivation and inspiration on HOW TO LOVE YOUR LIFE!
To update yourself on our new resources and self help strategies just go to our free self help site

Your Editor,
Helene Malmsio.
===============================================
DISCLAIMER: The self help resources on this site are not intended to be a substitute for therapy or professional advice. While all attempts have been made to verify information provided in this self help publication, neither the self help author nor the self help publisher assumes any responsibility for errors, omissions or contrary interpretation of the self help subject matter herein. There is no guarantee of validity of accuracy of any self help content. Any perceived slight of specific people or organizations is unintentional. This self help website and its self help creators are not responsible for the content of any sites linked to.
The self help contents are solely the opinion of the self help author and should not be considered as a form of therapy, advice, direction and/or diagnosis or treatment of any kind: medical, spiritual, mental or other. If expert advice or counselling is needed, services of a competent professional should be sought. The self help author and the self help Publisher assume no responsibility or liability and specifically disclaim any warranty, express or implied for any self help or otherwise products or self help or otherwise services mentioned, or any self help or otherwise techniques or practices described. The purchaser or reader of this self help publication assumes responsibility for the use of these self help materials and self help articles and information. Neither the self help author nor the self help Publisher assumes any responsibility or liability whatsoever on the behalf of any purchaser or reader of these self help materials.
===============================================
color=GREEN>size=1>
Back to Back Issues Page